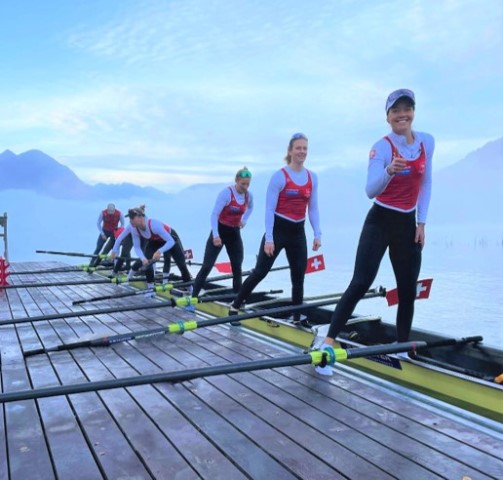 SWITZERLAND: On the occasion of the Mirabaud Baselhead 2022 regatta, the Group launched the ROWING SQUAD with the aim of supporting a crew of young female competitors in this very intense sport, which requires three training sessions per day. The ROWING SQUAD – a spin-off of The SAILING SQUAD launched by Mirabaud in 2021 – is an exciting documentary series: over two episodes, viewers can follow the 8 talented female rowers, all members of the Swiss national team, as they prepare for the "regatta" in central Basel, Switzerland.
Among these girls, several are preparing for the 2024 Olympic Games in Paris. The team is motivated to win the 6.4 km chase, which takes 100 crews from 10 nations under three bridges and is witnessed by spectators all along the way. During the preparation, the ROWING SQUAD goes through a journey of incredible team spirit, hard work, sometimes questioning, but above all, a lot of passion.
Don't miss the second episode on the 24th of November 2022.
Episode #1: "BUILDING A WINNING TEAM"
Sofia Meakin, former world rowing champion, recently underwent surgery on both arms. She is still recovering. Will she make it back into the Swiss national team on time? What will be the coach's strategy to build a winning team for the race?
Episode #2: "THE RACE"
This is the day. The 6.4 km race starts upstream in the center of Basel, makes a 180° turn, and returns downstream. Will the ROWING SQUAD be able to cope with the changing conditions? Get on board with the team and follow their adventure "from the inside".
Text Credits & Photo Credits: Mirabaud Group