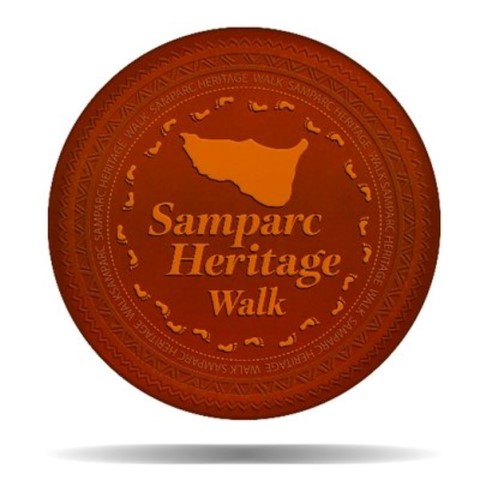 PUNE:  As a part of its continuing efforts to create awareness about the glorious forts, caves, and heritage sites of Maharashtra, SAMPARC, an NGO working for orphan children in their education and rehabilitation is organizing the 5th edition of the much-anticipated Heritage Walk on 18th December 22. The Heritage Walk initiative started by SAMPARC Balgram Centre at Bhaje Village in 2016 is a 3.6 km walk with a visit to four monuments including Vispaur and Lohagad Forts, Bhaje Caves, and Bedse Caves.
The walk will be flagged off from near the foothills of Bhaja Caves at 8.30 am. The walk will pass through a carnival program, seeing 32 cultural events, which include various cultural programs, seeing the history of the heritage monuments, and participants will get to enjoy Maharashtrian food at 5 different spots. About 450 locals from Bhaje and Lohagad Grampanchyats and surrounding villages along with SAMPARC employees and volunteers are geared upto welcome an estimated more than 8000 people including corporates and tourists.
Mr. Anuj Singh, CEO of SAMPARC Balgram said that the objective behind starting this initiative back in 2016 was to create awareness about these five beautiful places and create a sense of belongingness amongst the tourists and people at large, especially from Pune and Mumbai who visit Lonavala in large numbers throughout the year. The initiative has given a boost to tourism in this area. When we started, there were hardly one or two homestays in the area. Today almost every house is ready to welcome tourists to their homes. The footfalls of tourists have increased at least three times in the last five to six years.
Mr. Amitkumar Banerjee, Founder of SAMPARC said that the ultimate objective is to see that these monuments are listed as UNESCO heritage sites which will ensure the sites will be known globally and also better care will be possible.
Mr. Banerjee believes, SAMPARC Heritage Walk is not only for 4 – 5 Monuments, but also it draws the attention of the people of Maharashtra to consider 800 Large & Small Caves and 276 Forts of Maharashtra. The Walk creates a New Dimension as a Movement for the Conservation & Protection of Heritage Monuments.
He further added that corporates and individuals participate in large numbers and the funds collected are used to help run the SAMPARC Balgram orphanages for children in the Four States including Six Centres in Maharashtra.
Join SAMPARC Heritage Walk through the Website https://SAMPARCheritagewalk.com
SAMPARC is an Organization working in the Footstep of Bhaje Caves for the Care & Protection of 135 Orphan Girl Children. All these Heritage Monuments are within the 5 Km Radius of the SAMPARC Orphanage