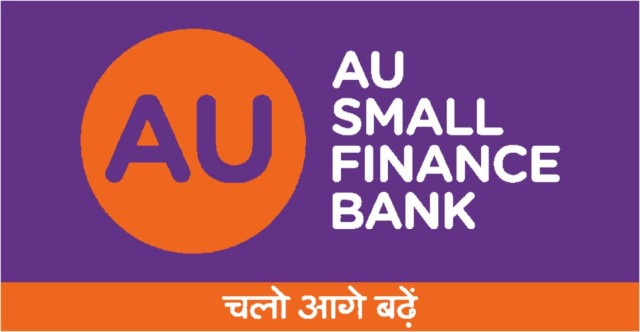 Enables other bank Credit Cardholders to compare with 2-3 seconds & upgrade their existing Credit Card through a quick digital process within minutes
MUMBAI: AU Small Finance Bank, India's largest Small Finance Bank, today announced the launch of a first-of-its-kind platform in the credit card industry – the SwipeUp platform. With this platform, AU Bank will provide an opportunity for another bank Credit Cardholders to upgrade their card to one of AU Credit Cards. The Bank has provided a platform to compare existing Credit Cards of customers within 2-3 seconds. Thereafter, within minutes they can upgrade credit limit, cashback, and reward points with a quick end-to-end digital process so that the Card can match their current lifestyle.
Credit Cards have been in circulation for over two decades and progressing with a healthy growth rate year-on-year. However, when you see it from the customer's perspective, most customers continue to use the same features & offers for many years despite the continuous upgrade in their income and lifestyle. Their credit card continues to be according to their lifestyle at the time of submitting the credit card application. While many banks offer to increase the credit limit, the features and benefits tend to remain unchanged. This means customers continue to use credit card features that do not match their current lifestyle. AU Bank identified this customer requirement and decided to fulfill this gap with the SwipeUp platform.
SwipeUp platform primarily focuses on customers who hold Credit cards from any other Bank and can benefit from an upgraded Credit Card matching their current lifestyle. Credit card holders of other banks can provide details of their existing credit cards and check their eligibility for an upgraded range of AU Credit cards within 2-3 seconds. These cards will have a higher credit limit, higher cashback, better reward points, zero membership fees, and various other features that are an upgrade from their existing credit card.
The Credit Cards issued in the SwipeUp platform are different from the current Credit Cards offered by AU Small Finance Bank. While the new range of cards offers a high-value proposition to customers, the card plastic is biodegradable which is another step towards a better environment.
Speaking at the launch, Mr. Sanjay Agarwal, Managing Director, and CEO, of AU Small Finance Bank, said, "While we are a relatively recent entrant in the credit card industry, our team has always focused on understanding customer pain points and finding revolutionary solutions for them through tech innovations. Earlier this year, we launched LIT, a fully customizable credit card to help people curate a card specific to their needs. While LIT Credit Card addressed the needs of new AU Credit Card customers, this time with SwipeUp we are giving the freedom of 'badlaav' to all other Credit Cardholders. Taking ahead our Credit Card motto of 'live limitless' we have built this platform to give customers an opportunity to compare and avail better credit card value prop which matches their current lifestyle. As a customer-focused bank, we will continue to identify customer pain areas and create offerings to provide tech-oriented solutions to add more convenience to their lives."