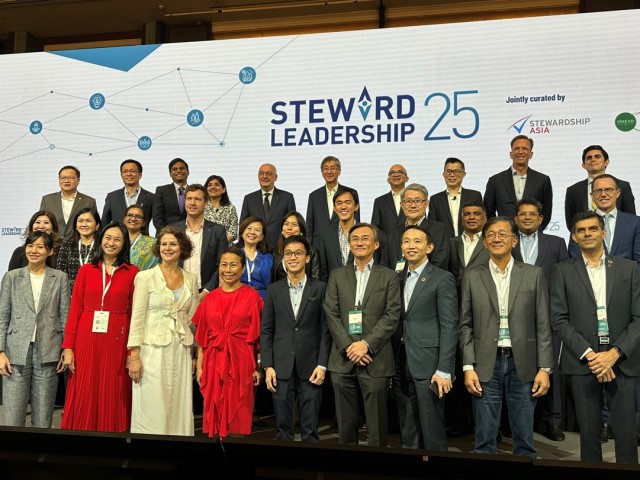 Avtar Group features in the Steward Leadership 25 (SL25) towards "Transforming Workplaces for Gender Inclusion" as the only Indian MSME among other corporate giants
NEW DELHI: Avtar Group, India's premier Diversity, Equity & Inclusion (DEI) Solutions firm has been named in the annual listing of 25 companies in Asia Pacific that have demonstrated excellence in Steward Leadership. The recognition by Stewardship Asia Centre (SAC), INSEAD Hoffmann Global Institute for Business and Society, WTW (Willis Towers Watson), and The Straits Times is for Avtar's work towards "Transforming workplaces for gender inclusion". Avtar is one of the two Indian companies (another being, Marico) that has made the SL25 among an impressive number of companies that are featured in the listing.
Avtar Group through its work in the space of Diversity, Equity & Inclusion (DEI) for the past two decades has pioneered several DEI initiatives in corporate India and has helped over 500+ organizations in their Diversity, Equity, and Inclusion cultural transformation.  The 360-degree DEI solutioning from Avtar helps organizations aspiring for a performance-driven, inclusive culture to institute culture guidelines and follow a strategic diversity roadmap for gender balance and an inclusive workplace for all.
"Even when there are alarming statistics reporting the widening gender gaps across the globe, this global recognition towards "Transforming Workplaces for Gender Inclusion" reaffirms the fact that India stands in a position to advance bridging the gender gap in the corporate corridors. We at Avtar are deeply honored for the SL25 recognition and inspired to further influence the "social" pillar of ESG critically through our vision for gender-inclusive workplaces.  We hope to extend our impact beyond India by providing Diversity, Equity, and Inclusion benchmarks and solutions for organizations in the Middle East and Singapore," said Dr. Saundarya Rajesh, Founder – President, of Avtar Group receiving the commendation at the Steward Leadership Summit held at Shangri-La, Singapore.
Stewardship is creating value by integrating the needs of stakeholders, society, future generations, and the environment. Steward leadership excellence demands genuine desire and persistence to pursue a corporate agenda beyond profit-making.  Organizations in the SL25 list are recognized for demonstrating steward leadership in strategy, execution, and in shaping the culture.
Steward Asia Centre is a non-profit organization established by Temasek to help businesses and government leaders, investors and individuals activate stewardship practices through research, executive education, and engagement.
"A rapidly changing world reinforces the principle of taking ownership to do the right thing and a mindset shift that is critical to driving all of us to work together towards enduring value creation for the benefit of stakeholders, society, the environment, and our future generations. These organizations' initiatives have made a difference, and I hope they will inspire others to act," said Mr. Lim Boon Heng, Chairman of Temasek Holdings, who unveiled the inaugural list at the Steward Leadership Summit.
The 25 organizations and their initiatives were honored at the Steward Leadership Summit, held in Singapore. Mr. Chan Chun Sing, Minister for Education, Singapore, graced the event as a guest of honor and delivered the keynote address. More than 350 participants attended the event.
"It is really heartening to see the efforts and persistence of so many organizations striving to create lasting positive change in the environment and community. In honoring these 25 inspirational initiatives, our eventual goal is for steward leadership excellence to be the norm instead of the exception, where every firm is committed to establishing a win-win-win outcome for employees, shareholders, and society at large," said Rajeev Peshawaria, CEO of SAC.
Among the corporates that are featured in the listing include Avtar Group, BNP Paribas Asset Management, DBS Bank Limited, Faber-Castell AG, Marico Limited and Tata Consultancy Services, and UBS AG.