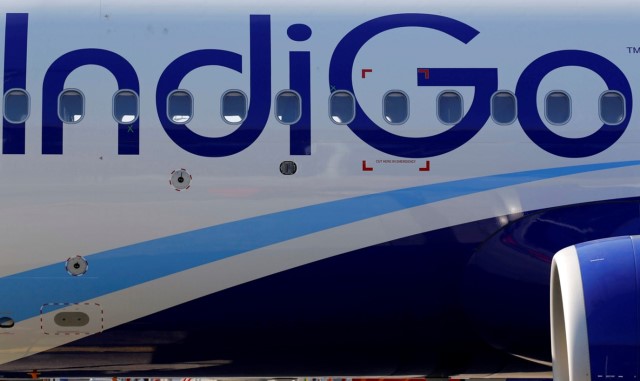 INDIA: IndiGo, India's leading carrier, is re-timing the Goa-Nagpur red-eye flight to a leisure-friendly schedule, with effect from February 01, 2023. The airline will also commence operations between Amritsar-Hyderabad via Goa, effective from the same day. These new additions have been introduced in the winter schedule to cater to the increasing demand and provide ease of accessibility, during the peak travel season to Goa.
Vinay Malhotra, Head of Global Sales, IndiGo said, "To make it hassle-free for travelers, we are rescheduling the red-eye flights between Goa-Nagpur to a more convenient time in the evening. The new flight between Amritsar-Hyderabad via Goa will also help in establishing direct connectivity between Amritsar-Goa. These flights will add capacity to Goa, to cater to the increasing demand and provide more options for a beach vacation. We are committed to making flying a pleasant experience for our customers and will stay true to our promise of a courteous, hassle-free, on-time, and affordable travel experience."
Goa is one of India's most popular tourist destinations and is known for its pristine beaches and nightlife. It carries a vast spectrum of cultural practices. Portuguese, Maharashtrian, and Konkani influences are evident in language, food, architecture, dress, and dance. People from all around the country and beyond visit Goa for its beaches, majestic carnivals, churches, amazing delicacies, and forts. Beaches like Baga, Candolim, Calangute, Morjim, Arambol, Anjuna, and churches including, Bom Jesus, Saint Cathedral, St Francis, Chapel of St. Catherine, and more, are visited by tourists from all around the country.
Nagpur is the winter capital, of a fast-growing metropolis and the third largest city in Maharashtra, after Mumbai and Pune. It is also called the "Tiger Capital of India " as it connects many tiger reserves in India to the world. Nagpur lies precisely at the center of the country with the Zero Mile Marker indicating the geographical center of India. It is home to several historic and scenic landmarks such as Sitabardi Fort, Futala Lake, Seminary Hills, Deekshabhoomi, BAPS Shri Swaminarayan Mandir, Central Museum of Nagpur, and Gandhisagar Lake.
Amritsar is home to a majority population of Sikhs and is the chief pilgrimage destination for Sikhs living elsewhere in India and abroad. The principal focus for those pilgrims is the Golden Temple and its complex of several adjacent buildings located around the tank. Tourists can also experience several unique and historic attractions like the Jallianwala Bagh, the ceremony at Wagah Border, the Maharaja Ranjit Singh Museum, the central Sikh museum, Gobindgarh Fort, and more.
Flight Schedule:
| | | | | | | |
| --- | --- | --- | --- | --- | --- | --- |
| Flight No. | Origin | Destination | Frequency | Effective | Departure | Arrival |
| 6E 0617 | Goa | Nagpur | Daily except Thu | Feb 01, 2023 | 19:25 | 21:00 |
| 6E 0763 | Nagpur | Goa | Daily except Thu | Feb 01, 2023 | 17:10 | 18:55 |
| 6E 0617 | Goa | Nagpur | Only on Thursday | Feb 02, 2023 | 18:35 | 20:10 |
| 6E 0763 | Nagpur | Goa | Only on Thursday | Feb 02, 2023 | 16:30 | 18:05 |
| 6E 0117 | Amritsar | Hyderabad | Daily except Wed | Feb 02, 2023 | 14:05 | 19:15 |
| 6E 0121 | Hyderabad | Amritsar | Daily | Feb 01, 2023 | 16:00 | 20:40 |