NEW JERSEY: ITServe Alliance, the largest association of Information Technology Services organizations functioning across the United States, is set to host its annual flagship conference, Synergy 2023, from October 26 to 27 at the Harrah's Resort in Atlantic City, New Jersey. The conference aims to celebrate the remarkable achievements of the 2,200+ ITServe member companies in the United States, which generate 175,000 high-paying jobs and contribute almost $12 billion to the US GDP.
Synergy 2023 will feature keynote speeches from renowned business leaders, including Steve Forbes, Chairman and Editor-in-Chief of Forbes Media, and Kevin O'Leary, a Venture Capitalist and star of ABC's Shark Tank. The conference will also host panel discussions and breakout sessions on various topics related to the IT industry, including immigration, financial planning, and political action committees. The event will culminate with a live musical concert by Bollywood Playback Singer and Filmfare Awardee Kanika Kapoor.
Venu Sangani, Director of Synergy 2023 says, "Beyond being an arena for networking and knowledge sharing, Synergy 2023 aims to be a veritable marketplace for ideas and innovations. The event is curated to provide actionable insights and strategies that companies can directly implement, catalyzing taking your business to the next level."
According to Vinodbabu Uppu, Chair of the Board of Directors of ITServe, "Synergy 2023 is the only one-of-a-kind conference delivering innovative strategies, unique insights, and proven tactics for success, exclusively for IT service companies and individuals. Synergy 2023 will focus on developing strategic relationships with our partner organizations, sponsors, and supporters to work for a better technology environment by building greater understanding."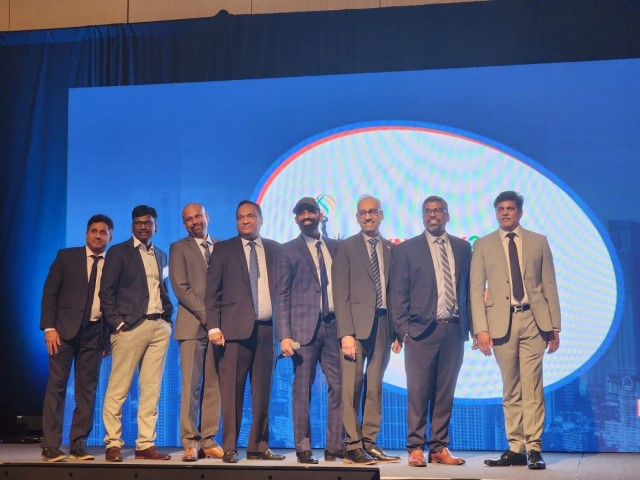 "Synergy continues to add prominent speakers, and valuable sponsorships, and help grow a community network of industry professionals across the country," said Amar Varada, Chair of Synergy 2023. "Participants at Synergy 2023 will have a platform for IT company heads to come together to hear industry leaders speak, engage in discussions with lawmakers, participate in interactive breakout sessions, deliberate on the latest trends, challenges, and opportunities in the world of IT Staffing and Technology."
Anil Atyam, Chair of Speakers for Synergy 2023 emphasized the curated lineup of speakers and panels. "We are thrilled to have a diverse and esteemed set of speakers for this year's conference. From policymakers, and technology leaders to industry innovators, our speakers are pivotal in shaping the discussions and providing invaluable insights that can be immediately applied in various sectors of the IT industry. The selection process has been meticulous, ensuring that each session offers a blend of expertise, vision, and actionable advice for our members. The goal is to create a transformative experience for our attendees."
ITServe Alliance will also honor high-achieving entrepreneurs with the ITServe Fastest Growing Companies Award, which celebrates outstanding performance and remarkable growth in three categories: Small, Medium, and Large. The award recipients will be chosen based on their revenue growth over three years.
ITServe Alliance, which now has 21 Chapters in several states across the United States, has evolved as a resourceful and respected platform to collaborate and initiate measures in the direction of protecting common interests and ensuring collective success.