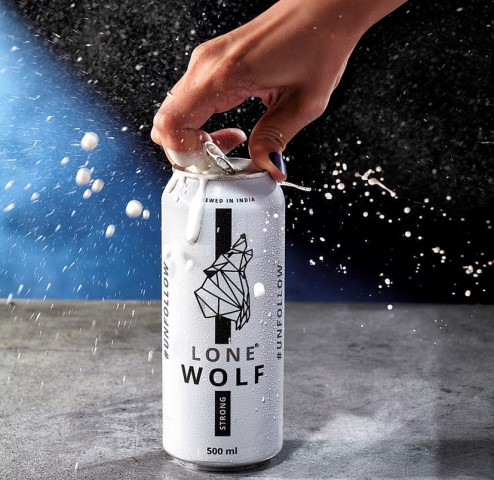 NEW DELHI: The pack of beer lovers around town can raise their glasses to cheer the maverick that's been prowling around town. Creating a counter-culture wherever it's been treading, Lone Wolf is forming a path unconventional. Keeping with the spirit of celebrating dreamers, adventurers, and mavericks; those without a pack, Lone Wolf is going about creating and extending their tribe to those who don't conform to the strict conventional boundaries laid down by society.
With the beverage already proving to be a popular choice amongst the youth, as was wildly evident with the popular response received at both the recently concluded popular three (3) day festivals, HT Unwind and the Delhi leg of the Grub Fest, Lone Wolf's rich and aromatic brews are also making their presence felt in a strong manner at popular watering holes across the city.
Anyone grabbing a can of their introductory beer, the Lone Wolf Strong is thought to be as unique as the beer itself, which has a high ABV that doesn't leave a bitter aftertaste. The recently launched pints of the Lone Wolf Mild Lager is also equally wildly popular. With a whole host of unique events planned out on every upcoming full moon night, stay tuned for social and entertainment gigs in environments that are welcoming to all.
With the hops and yeasts imported from Germany, negligible additives, and enzymes, the beer goes down easy and leaves one fresh to go out on the prowl the next morning. The color of the lagers themselves is reminiscent of the yellow moon; Lone Wolf encourages all out there to break through and make their own crescent trajectories, with the aim of creating a counter-culture, one that #unfollows the trodden path.