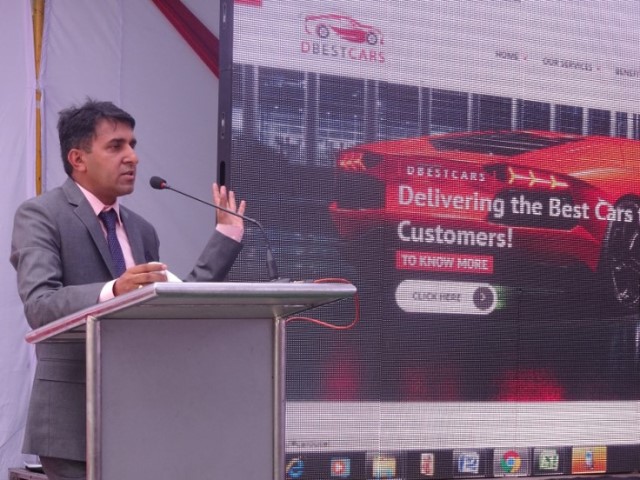 Dbest Cars to manage judicious disposal of Ola's commercial vehicles worth over INR 125 crores
NEW DELHI: Ola Fleet Technologies, India's largest mobility platform and one of the world's largest ride-hailing companies have partnered with Dbest Cars India, one of India's largest commercial used car trading start-ups to dispose of their used commercial fleet vehicles from their existing fleet of cars in a deal worth over INR 125 crores.
All rental or taxi cab services companies are required to dispose of their existing fleet in a gradual phase so as to replace it with the new & latest fleet. The outgoing fleet of used vehicles is replaced with a fleet of new vehicles. As the largest radio taxi company in India, Ola Fleet Technologies is undertaking the process to dispose-off over 5000 number of used commercial cars through the services of Dbest Cars India.
Commenting on the same, Gulshan Rao, Director at Ola (Risks & Brand Protection) said, "Sale of Used commercial cars is totally different from the sale of normal used cars (white plate). For the sale & purchase of used commercial cars, there are a lot of obligations that need to be carefully fulfilled and as a responsible company, we need to choose the right partner for this so as to avoid any future disputes." He further added, "We are in process of disposing of our existing fleet which is now obsolete and for the same, we have selected Dbest Cars to be our partner as they are an established company and expert in the used commercial vehicles industry and they have a good reputation of efficiently working with other big corporates like Avis, Orix, Uber, etc."
Dbest is committed to streamlining the unorganized used car sector in India by giving a platform to every car dealer or services company in India where they can buy and access the best pre-owned commercial vehicles directly. With their in-market intelligence and end-to-end services to dispose of used cars, Dbest Cars India allows customers to realize higher prices (guaranteed RVs), offload all regulatory risks, and focus on their key business operations.
Commenting on the partnership, Dinesh Singh, MD & CEO at Dbest Cars India said, "We are fortunate to be able to get the opportunity to work with India's largest radio taxi company and feel proud to have been chosen by Ola to help them dispose-off their thousands of used commercial vehicles. This association will provide an accelerator for the growth of our start-up."
The introduction of regulatory changes such as BS-VI emission norms and scrappage policies have created an ecosystem for the utilization of and demand for used cars in India. An increasing motorization rate, lower vehicle replacement cycle, and increasing penetration of used car financing are expected to grow the Indian used car (UC) market at a CAGR of 15% between FY21 and FY26 to touch about 8 million units.