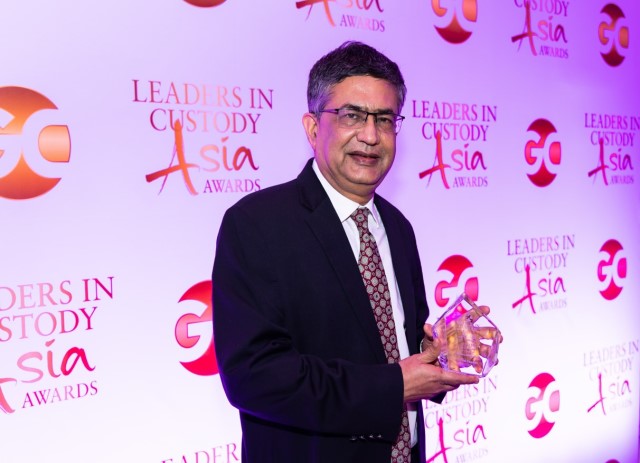 INDIA: Global Custodian, a leading international publication covering securities services, conferred Shri Ashishkumar Chauhan, MD & CEO, NSE with the 'Lifetime Achievement Award – Leaders in Custody Awards for Asia Pacific' held in Singapore on May 25th, 2023. This prestigious award recognizes Shri Ashishkumar Chauhan as a visionary business leader, with an outstanding contribution to the Indian securities market, who has been at the helm of both the Indian stock exchanges. He was a founding team member of the National Stock Exchange of India (NSE) and is currently the MD & CEO of NSE.
This award ceremony for 'Leaders in Custody Awards for Asia Pacific', honors the achievements of securities services, infrastructure, and technology providers across the Asia Pacific region, along with 'Editors' Choice awards', 'Innovation awards' and coveted individual awards including 'GC Legend' and 'Industry Person of the Year'. A lifetime achievement award is given to a single individual with a track record of huge contributions over a period of many decades.
Global Custodian is known for its editorial views of the global securities services industry spanning over the past three decades. Global Custodian publishes quality editorials and its series of annual surveys have become benchmarks for the industry.