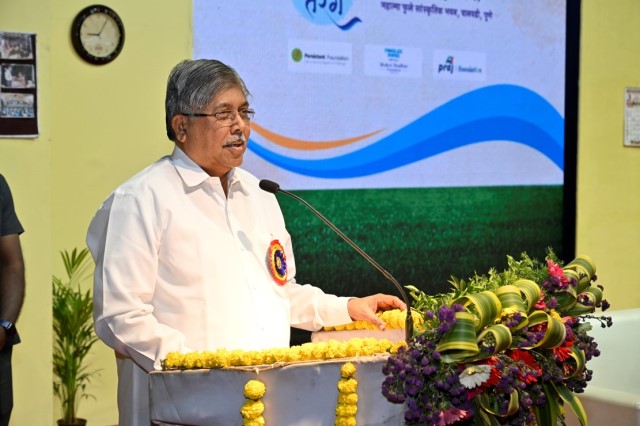 PUNE: Vijay Puranik, the Joint General Secretary of Rashtriya Seva Bharati, which is the Apex Body of Voluntary Organisations, on Sunday said that voluntary organizations are the fifth pillar of a democracy, which plays an important role in safeguarding it.
Puranik was speaking at the concluding session of Seva Tarang, a two-day Maharashtra-level conference of voluntary organizations, organized by Sevavardhini, at the Mahatma Phule Sanskrutik Bhawan in Wanowrie. Kishor Desai, Sevavardhini Executive President, and Somdutt Patwardhan, Sevavardhini secretary were also present for the concluding session. The conference was supported by Persistent Foundation, Praj Foundation, and Mukul Madhav Foundation.
"We all are aware of the four pillars of democracy – Legislature, Executive, Judiciary, and Media. Voluntary Organisations are the fifth pillar and their role is important to safeguard it. Voluntary Organisations have a crucial role to play in democracy," Puranik said.
Puranik also said that the work done by Voluntary Organisations helps in changing society at large.
"Networking of voluntary organizations is crucial and Voluntary Organisations will need value-based skillful volunteers and they will have to work in tandem to make a positive change," he added.
Puranik further said that the two-day conference has helped Sevavardhini formulate a road map for the work to be done in the next 25 years.
Earlier in the day, Maharashtra Higher Education Minister Chandrakant Patil visited the two-day Maharashtra-level conference of voluntary organizations. He also visited the exhibition of products made by these voluntary organizations.
Patil said earlier the work which was done by Rishi Munis is now being done by Voluntary Organisations. "Voluntary Organisations along with social responsibility have to present their work properly and for that training is essential," Patil said.