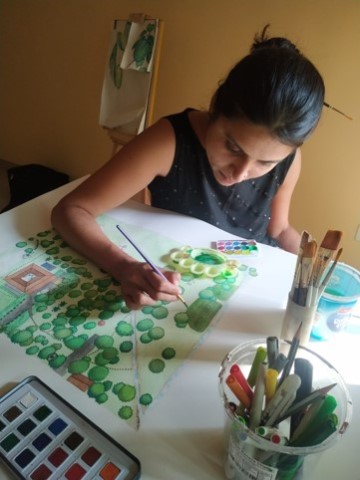 The workshop will be a part of the month-long environmental exhibition – 'Critical Zones' organized by Goethe-Institut, Pune
PUNE: The Goethe-Institut/Max Mueller Bhavan, Pune in collaboration with ZKM Centre for Art and Media has organized a Workshop on Permaculture called 'Dreams of Permanence' on Saturday, December 3 at Zapurza Museum of Art & Culture, Kudje Village, Pune.
The workshop will be held in two sessions, beginning at 11.30 AM and the second at 4.30 PM.
Based on the framework of the exhibition 'Critical Zones' the workshop will be conducted by two artists- Ketaki Phatak and Abhijit Patil, who will elaborate on the agricultural practices, which has allowed us to have a hold over resources in the critical zone of this planet, which was unimaginable to the species before. The workshop will focus on Permaculture, an approach to land management and settlement design that adopts arrangements observed in flourishing natural ecosystems and its ethics and principles.
Ketaki Phatak works as a Permaculture consultant and lives in a small village in the district of Ratnagiri where she works with a women's collective called 'Ub' amongst other things and focuses on practicing slowness.
Abhijit Patil is a photographer from Pune who moonlights as a Permaculturist working in the Western Ghats trying to learn, preserve and document the wild.
While there is no entry fee for the workshop, visitors will have to pay Rs 100 as an entry fee for the museum.