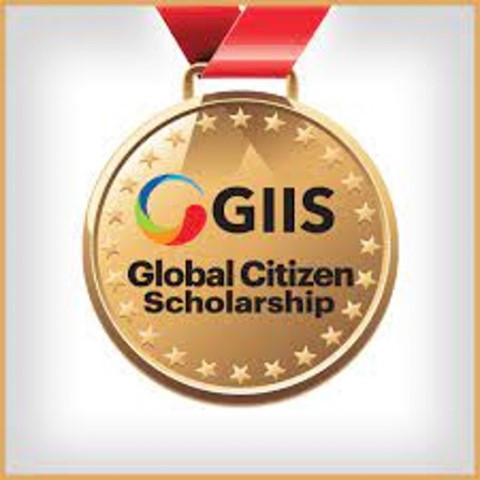 Applications are now open for the third entrance exam scheduled on 25th March 2023
Selected candidates will get a fully funded scholarship worth SG$90,000 to pursue high school education in Singapore
PUNE: The Global Indian International School (GIIS) is excited to announce the opening of applications for the third entrance exam for the Global Citizen Scholarship. This prestigious scholarship allows exceptional grade 10 students to complete their grades 11 and 12 at the renowned GIIS SMART Campus in Singapore on a fully funded scholarship. Earlier exams for the years 2023-24 were held in the month of December 2022 and January 2023, and the third and last exam is scheduled on 25th March 2023 to recognize students who have demonstrated outstanding academic and extracurricular achievements. Since its inception in 2008, the Global Citizen Scholarship has been an extraordinary opportunity for Grade 10 students in the country to study in grades 11 and 12 in Singapore, regardless of their location, school, or board of education.
So far, the school has witnessed over 10,000 applications from students across the country. GIIS is witnessing a growing demand for scholarships. Therefore, to meet this demand, the scholarship is also open for students to study at GIIS India campuses
The fully funded platform has been a dream come true for many students aspiring to live and study in Singapore, and to further their academic careers at prestigious universities like Ivy League schools. Scholars receive a 100% waiver on school fees for two years to study in grades 11 and 12, as well as benefits such as free accommodation, travel costs, allowance, and more, totaling approximately S$90,000 per student. After completing Grade 12, students will be advised to select and apply for higher education at world-class universities. The flagship SMART Campus has hosted hundreds of scholars in the past, who have gone on to study at reputed universities around the world.
"The Global Citizen Scholarship is a carefully curated initiative that allows deserving students to pursue their high school education abroad, GCS provides students with an excellent opportunity to learn about different cultures and educational systems, allowing them to become more open-minded and well-rounded individuals. We are delighted to offer the Global Citizen Scholarship to deserving students in Singapore for the 15th consecutive year. "With the 100% waiver on school fees and other benefits, we hope to empower these young minds to excel in their studies and create a bright future for themselves. We are proud of our scholars who have gone on to study at renowned universities worldwide, and we look forward to welcoming more exceptional students to the SMART Campus. GIIS welcomes students for the upcoming written exam which is scheduled in the month of March 2023." said Pramod Tripathi, Director of Academic, GIIS Singapore.
Students shortlisted in written exams will appear for Online and Face to face interviews, and further, their Grade X board results are also taken into consideration as a process to award Global Citizen Scholarship. The scholarship allows final candidates to choose between the CBSE or IBDP curricula for the high school years.