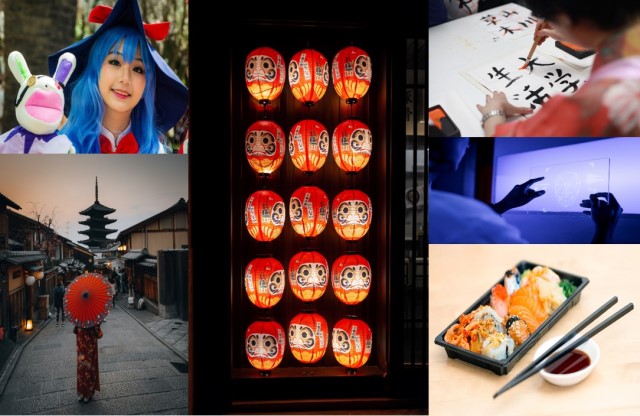 Experience Japan In Culture Education And Businesses
Three-day festival by Indo-Japan Business Council; co-organized with Consulate General of Japan, Mumbai from November 18-20
PUNE: Seeking to promote the exchange of trade, culture, and education ties between India and Japan, the Indo-Japan Business Council (IJBC) will organize a three-day festival 'Konnichiwa Pune' in the city from November 18-20. The event has been co-organized with the Consulate General of Japan in Mumbai.
The festival, which will see the participation of Indian and Japanese business leaders, educational institutes, and cultural organizations and bring like-minded people from India and Japan together, informed IJBC
President Siddharth Deshmukh. As part of 'Konnichiwa Pune', the 'Indo-Japan Business Conference' will be held on November 18 at Hotel Sayaji on the Mumbai-Bangalore Highway.
The conference will see business leaders, government agencies, consulate, and intellectuals deliberate possibilities, changes, and the future of Indo-Japan bilateral ties. An array of topics including India-Japan Diplomatic Relations and beyond, 15 years in India – Sushi and more, Doing Business between India and Japan, India-Japan collaboration to build robust chain supply for the world, Building IT business in Japan, India-Japan collaboration on the new energy sector and Innovation entrepreneurship and start-up and investments, will be discussed.
Then, the Indo-Japan Education Conference will be held at the Mahratta Chamber of Commerce Industries and Agriculture on Senapati Bapat Road, on November 19, which will focus on education opportunities in Japan. Toshihiro Kaneko, Chief Consul, and Consulate General of Japan, in Mumbai, will address both the Business and the Education conference.
The Indo-Japan cultural festival will be held at Phoenix Marketcity on November 19-20 and will see the participation of hundreds of Japanese and Indian artists. Punekars will also be able to get a taste of Japanese cuisine at the event. Siddharth Deshmukh, President Indo-Japan Business Council said, "Konnichiwa Pune is now home to Japan in Pune. This event is a significant step toward bringing people from both sides together to discuss and exchange views. Konnichiwa Pune is India's unique event that brings together industry, business, academia, and artists from India and Japan. Today, the festival draws people from all over India and Japan, making it the most important event in India-Japan bilateral ties."
Toshihiro Kaneko, Chief Consul, Consulate-General of Japan in Mumbai said, "I am happy that the Consulate General of Japan in Mumbai and Indo-Japan Business Council will be holding "Konnichiwa Pune" – a three-day festival in Pune during the 70th year of Diplomatic Relations between Japan and India."
"The festival will showcase the different areas in which India and Japan can collaborate and cooperate with each other. This includes business, education, culture, food, etc. I believe this is a good opportunity for everyone to learn more about both India and Japan. I am sure this festival will further strengthen the bilateral ties and the ever-growing friendship between our two countries. I hope this year, even more people can attend "Konnichiwa Pune," added Ambassador Kaneko.
Photo by
Luke Stackpoole on Unsplash
Sam Balye on Unsplash
Marianna OLE on Unsplash
Engin Akyurt on pexels.com
Pixabay on pexels.com