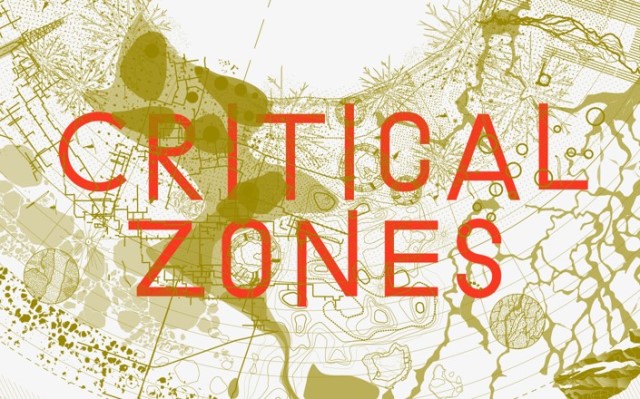 Month-long thought exhibition organized by 'Goethe-Institut /Max Mueller Bhavan, Pune highlighting Climate Crisis to be held from November 18 to December 18, 2022.
PUNE: For a long time the reactions of Earth to our human actions remained unnoticed, and have now finally – not least due to recent international climate protests – moved into public consciousness. So to engage citizens with the critical situation of the Earth in a novel and diverse way and to explore new modes of coexistence between all forms of life, the Goethe-Institut/Max Mueller Bhavan, Pune in collaboration with ZKM Centre for Art and Media has organized a thought exhibition project titled 'Critical Zones: In Search of a Common Ground'.
Conceptualized by Bruno Latour and Peter Weibel, the exhibition was launched at the Zapurza Museum of Arts & Culture in Kudje village, Pune, and was inaugurated by the curator Mira Hirtz from the ZKM. The exhibition will remain on show until December 18, 2022. The entry fee for the same will be Rs. 100.
The thought exhibition aims to address the 'Critical Zone' at each station city in (India and Sri Lanka) by making the conversation as locally relevant as possible and creating a landscape that makes the public understand the characteristics of the so-called 'New Climatic Regime', a term coined by Latour to describe the global situation affecting all living things.
Speaking at the event, Mira Hirtz said, "Critical Zone is a notion invented by the Earth scientist to bring together many different disciplines that have not been studied. It's just not about the ecological crisis but we have to know the position of us human beings on this planet and how due to the ecological crisis our relationship changes. We have to ask if we have the right politics, right sciences and ideas, right tools and images and for that Art is essential and relevant to assess things. It's not about finding images but also about finding thoughts and ideas."
"We need to learn how the Critical Zone functions just as much as we need to know how our body functions. Although we have a vast number of tools to monitor our bodily health, we don't have many to monitor the health of the critical zone in which we humans live as well as all of the life forms on which we depend. There are many life and non-organic forms that depend on each other and if you change one, another thing will also change. That's why we have to make efforts to sustain its well-being," she added.
The attendees got to experience different elements like microorganisms, the complex structure of mangrove forests, various elements of nature, and chemical processes through art and technology.
Curator Raju Sutar said, "This is a very important exhibition about the environment, conceptualized by a French philosopher. There is a lot of variety in the artworks in this exhibition. The things that we always see are presented here in a different way through art."
Every Saturday, the exhibition will hold screenings related to Climate Change and Environment and several workshops.
The project is characterized by an extensive collaboration of artists, designers, scientists, and activists and explores the urgency of bringing together skills, knowledge, disciplines, and cultures to jointly create a cartography of the multitude of Earths and compose common ground.
During the month, an extensive activation program consisting of workshops, field trips, discussions, camps, and film screenings that inspire further dialogue and co-creative moments to analyze the issues of importance for India – its Critical Zone and its inhabitants will be conducted by the Institut.